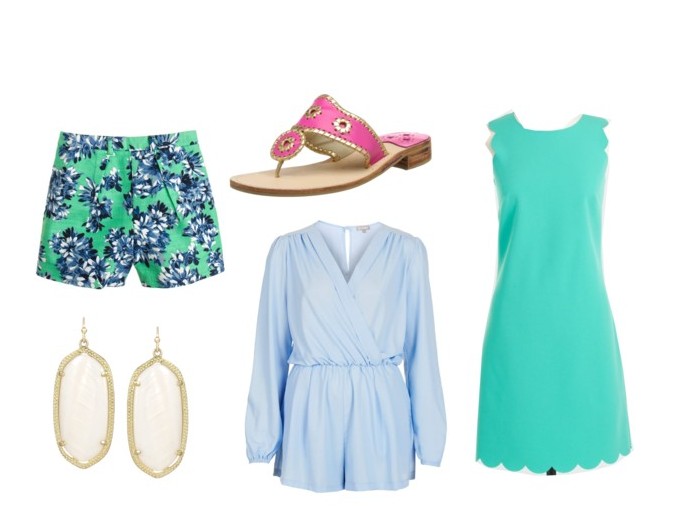 Roll over the items to see where they are from!
My newest obsession for the spring time has been rompers! I have been seeing them everywhere and I just cant wait to get my hands on one! I love this light blue wrap romper from Asos. It is the perfect romper to dress up or down. My next favorite for spring has been anything that is turquoise blue! I love this shift scallop dress from J.Crew factory, and also these floral print shorts!
I have worn my platinum Jack Rogers almost every day since I got them for Christmas, and I think it is time that I got a new pair! I seriously am so in love with this pink and gold pair that came out in their new spring collection! And lastly, who doesn't want a pair of Kendra Scott earrings?! I think this white pair would be perfect for spring time, and would match with everything!
What is on your spring wish-list?